Published on 22 March 2022
INVESTMENT
ASTIC Injection Industrielle SA uses M.E.S software – This is a strategic decision.
MES (Manufacturing Execution System) is a computer tool that monitors production in real time, accelerating problem solving… A 4IR solution that improves both OEE and Quality!
The idea? To identify and correct problems as they arise…
« But that's not all, we plan to go even further with statistical and direct monitoring. We will not be satisfied with monitoring the quality of our final product, we will monitor the quality and regularity of the production parameters of our machines, via the MES and the control charts. This monitoring will ultimately provide us with crucial data to further reduce the minimum and maximum ranges, to be sure to repeat the same level of Quality every single time.» explains Eric Lévêque, Product/Process Quality Manager.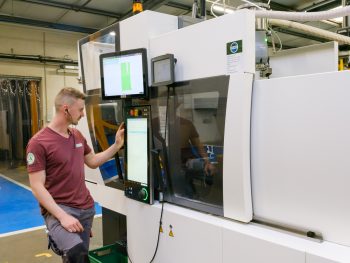 « This new tool brings a new sense of achievement, to our technicians, in their daily work, monitoring production. They succeed on the first go » says Thomas Simard, Production Manager.
This tool, once fully installed, will give impetus and add a competitive edge. An asset for future recruitment.
Finally, with this software, we continue our transformation, to be fully 4IR, to become an Industry of the Future.
To help us with the challenges of this continued success we have called upon the expertise of ASTREE Software.