Industry
The search for performance and optimisation.
Polymers are sought after in industry for their many qualities, lightness, flexibility and resistance. By entrusting us with their projects, manufacturers have the certainty of working with an expert in materials, who will be able to guide them towards the most efficient materials. They will also help to develop new solutions and made to measure components that are designed to last.
Our capacity to find solutions in a holistic sense, from design to finishing and finally industrialisation.
Our ability to switch between small runs and very large production series (from just ten up to several million).
Our semi-automated or manual customisation and assembly platform for assemblies and sub-assemblies.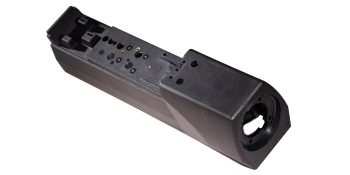 Keep a cool head!
Complex moulding of high tech material, such as PPS, onto brass inserts. A response to the demands for both dimensional and chemical stability required for these inkjet printer heads.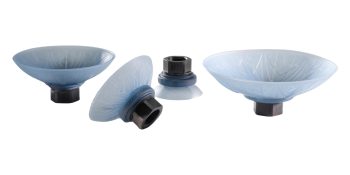 Always innovating!
Production of a tapped insert in high tech polymer moulded with TPU. This set of variable sized suction cups have perfect adhesion for lifting heavy loads. Optimisation in a world that looks for economic solutions.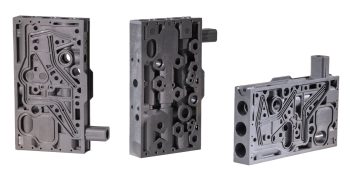 Alchemy of competence!
Combining experience, expertise, flexibility and responsiveness, we are able to produce very precise, complex tools, that allow us to inject numerous difficult, even improbable, shapes.