Health
Security and precision a leitmotif.
Accustomed to tight tolerances and with specific know-how, we produce high-tech injected materials for the paramedical sector. Our capacity for micro-precision, means we develop solutions that meet the demands and objectives of our customers.
Traceability of every lot, at every stage of production.
Our ability to produce high-precision over-moulded parts that are very small or have aesthetic constraints.
Our teams trained in the specific requirements of the paramedical sector.
Close collaboration!
Mastery of: injection in ABS , filter assembly and ultrasonic soldering! We supply, this part, directly to our long term client, who works in a specialised, growth area.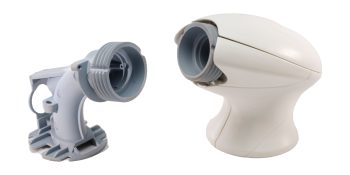 Personnalisation to the core!
A number of complex sub-assemblies are produced in our factory, using a variety of technologies, to assure perfect customisation.
Solutions for an innovative player in health, comfort and well-being.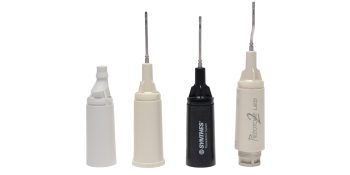 High precision
Ultra precision moulding, in high temperature PPSU, on a medical stainless steel insert.  PPSU resistant to hydrolysis and high energy radiation.
Important high tech solutions for dentistry.